iContact
Tools Used: Branding, UX Design, Email Design, User Research, Photoshop, Illustrator, Fireworks, HMTL, CSS, JS
My Impact
Increased subscribers from 5,000 to 50,000
Top 3 Email and Social Media Marketing Providers
Moz award for Marketing
iContact Sold for $160mm
---
The Team
Ryan A. - CEO
David R. - CTO
Brandon M. - VP Marketing
David R1 - VP Sales
Alan U. - Head of Design
Jeni G. - UX Designer
Niffer W. - Visual Designer
Amber N. - Head of Support
iContact Before & Affter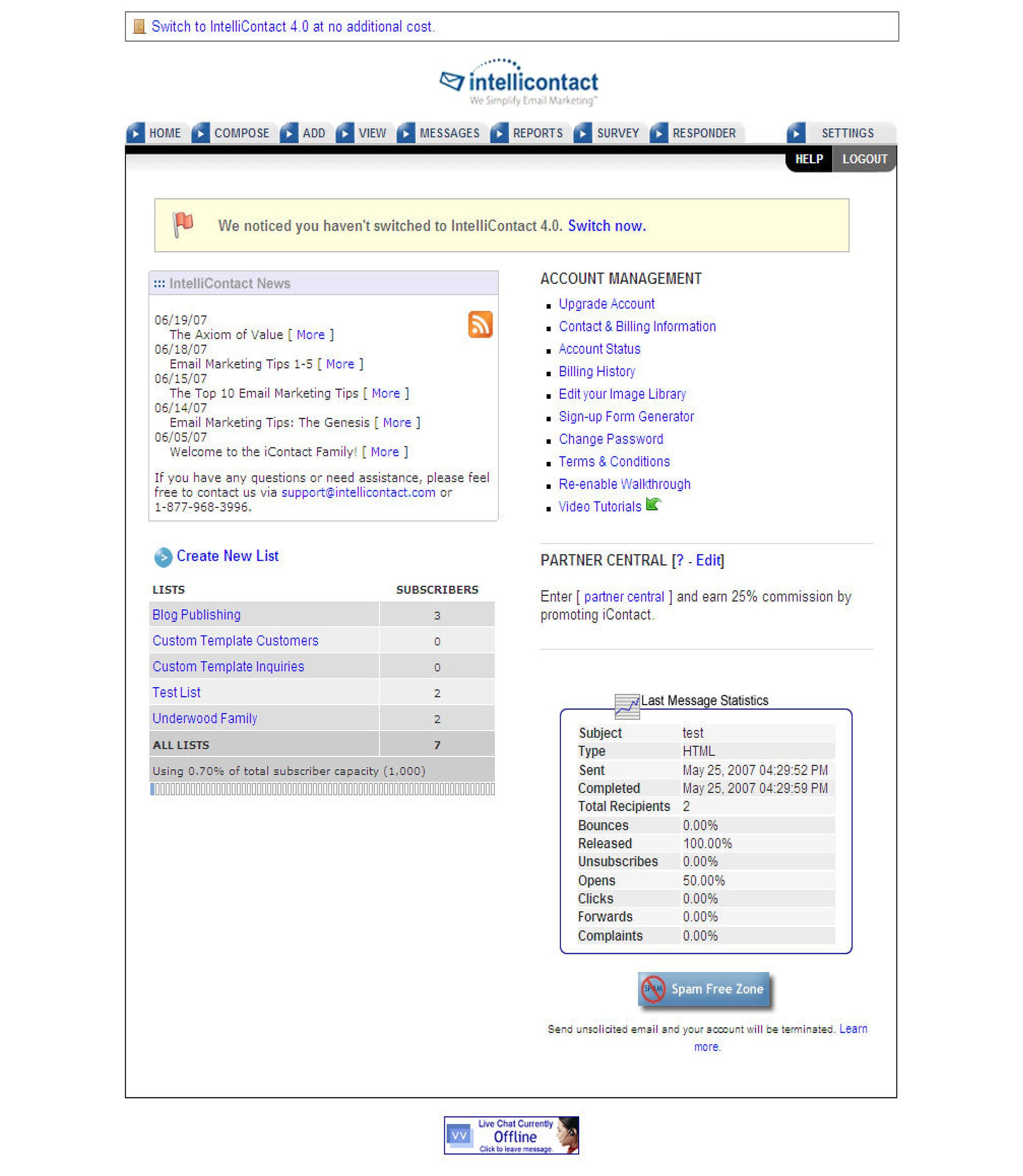 Before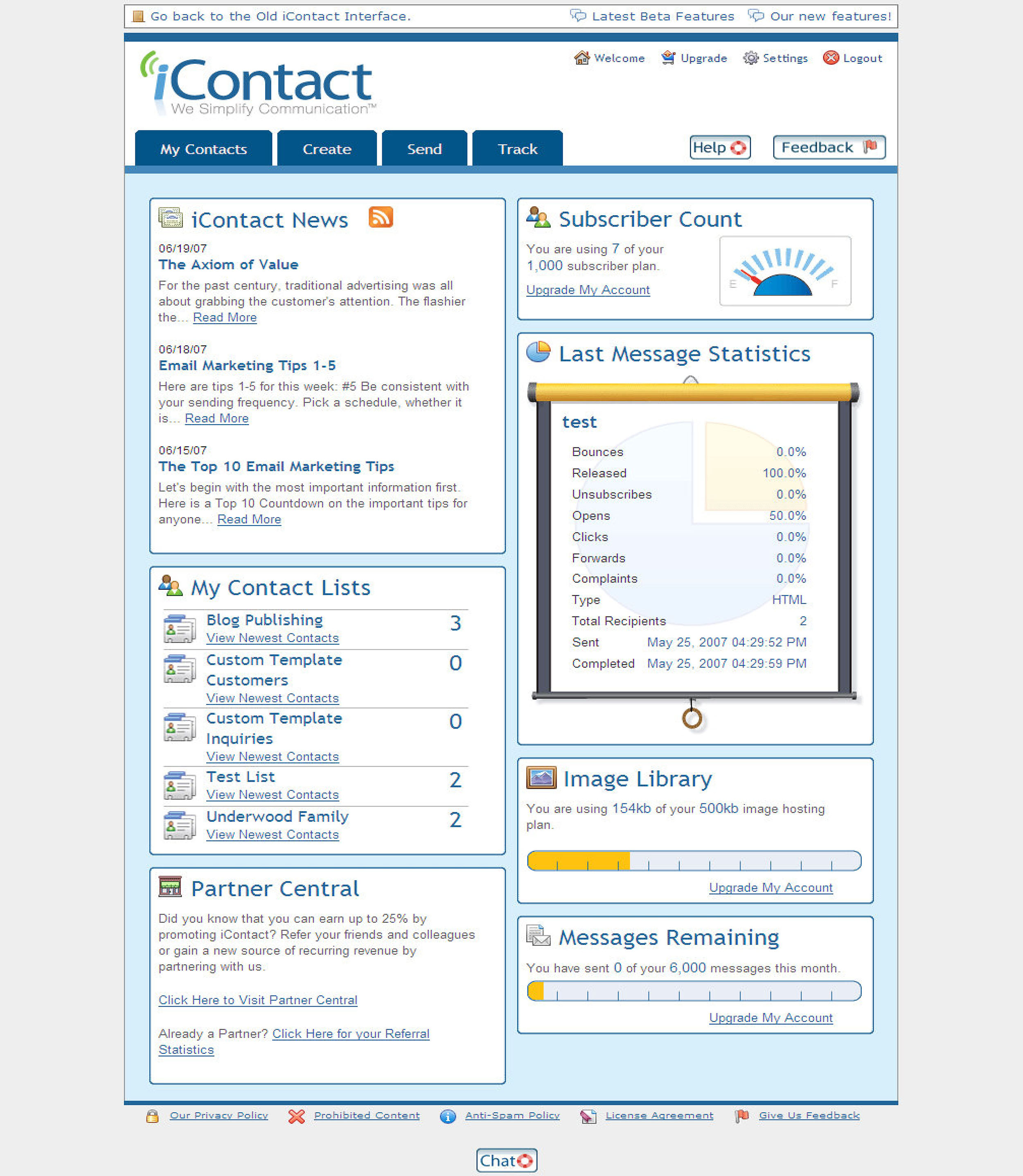 After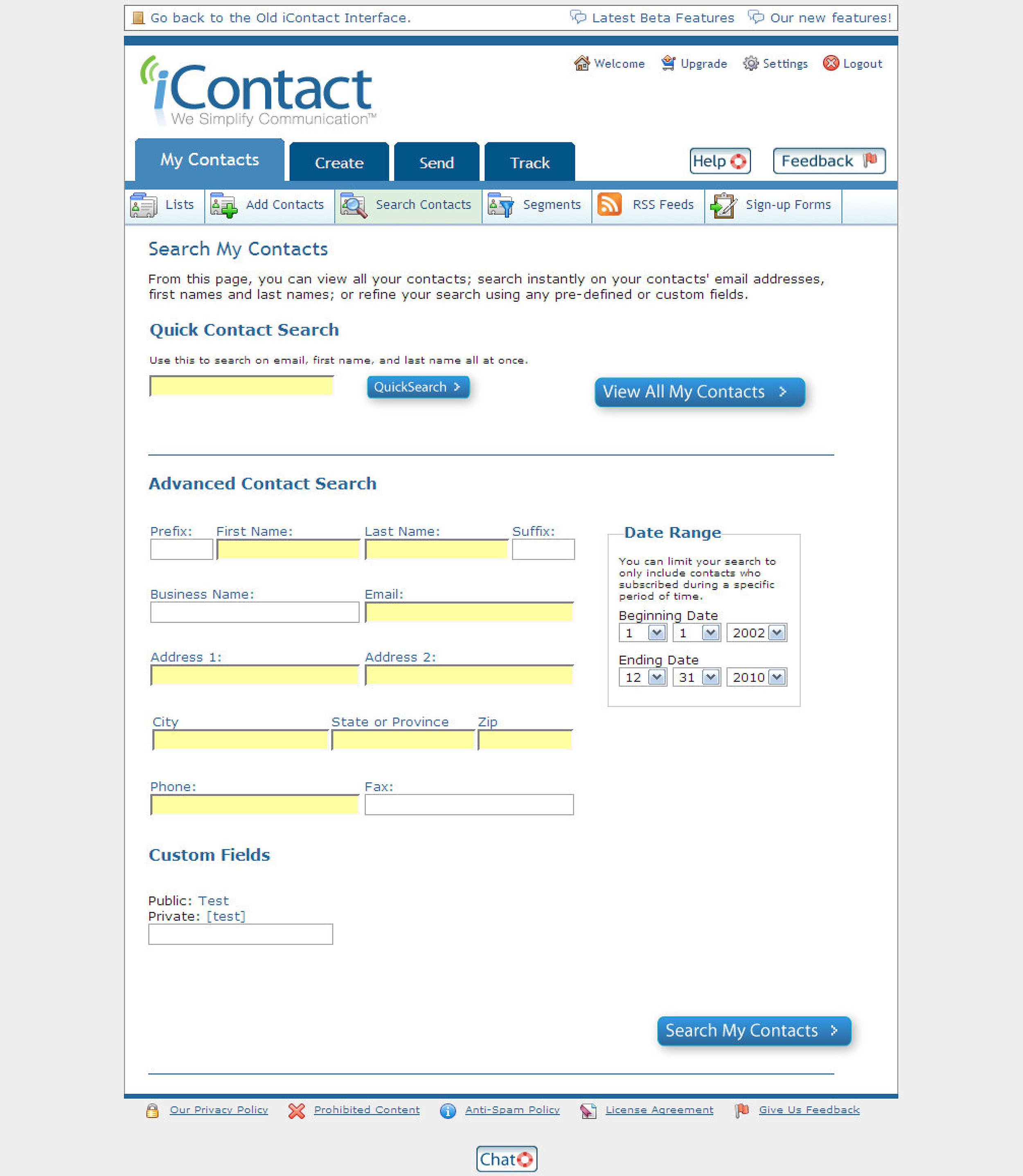 Before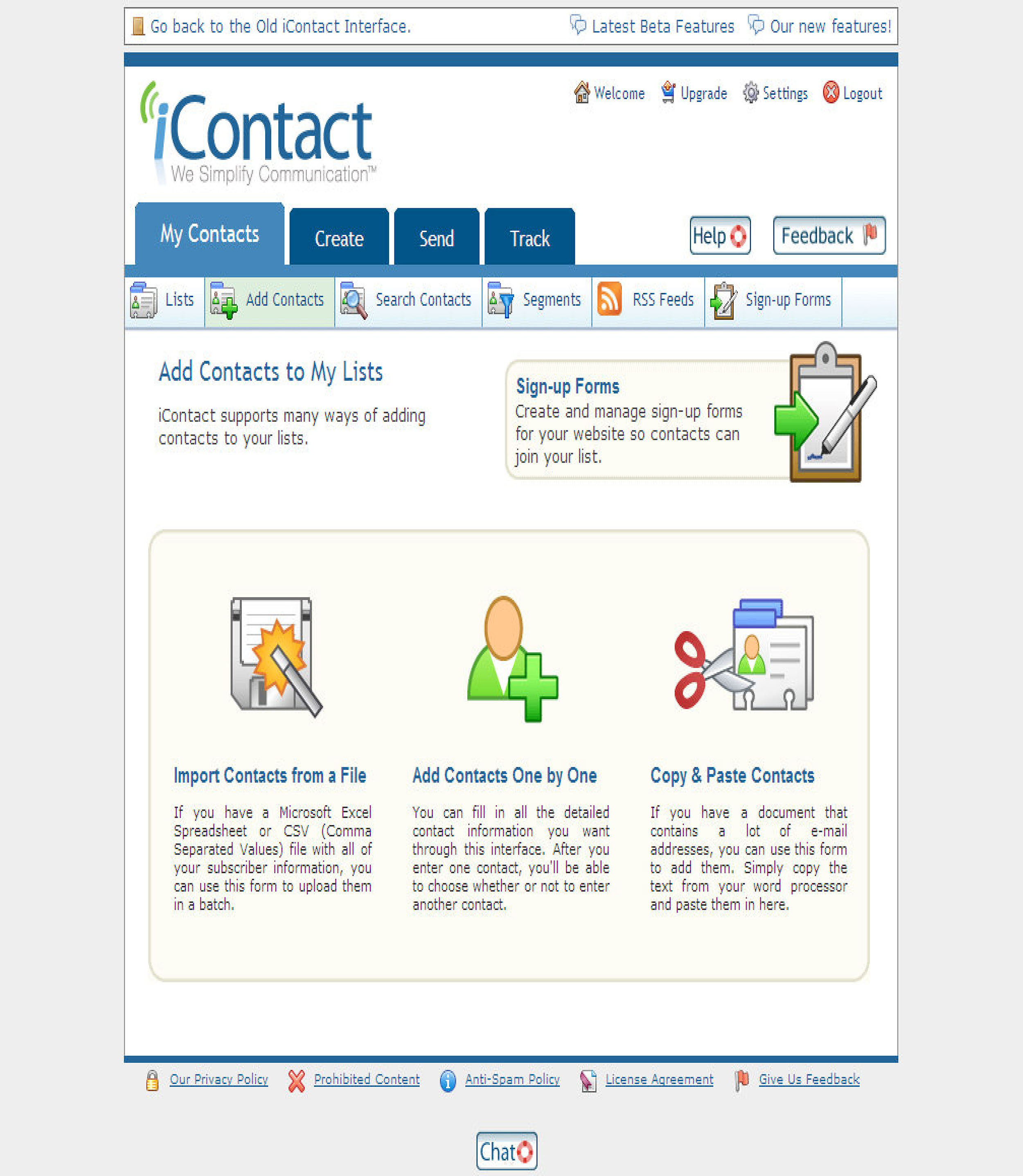 After
My Role
I was originally brought on to the marketing team to help with the post-launch of IntelliContact 3.0, which had been, to put it politely, a disaster. It was so bad that the CEO had been on the phone at the helpdesk taking tech support calls himself. The plan was to put out the fires on the back end and start an aggressive marketing campaign to raise the profile of the company and gain new subscribers.
I had just left Koroberi, a full service marketing agency, so at first my role was largely visual design and marketing, but looking at the recent problems with launch gave me an idea. Our CEO wanted to rebrand us as iContact to make the brand more memorable. Working with the CEO and the VP of Marketing, we came up with a way to re-brand the company in tandem with a re-design of the product so that we would have a cohesive, and ideally positive, end-to-end brand experience.
To further unify the brand and the product, I brought the marketing slogan "Easily Create, Send, and Track Email Newsletters and Surveys" into the product itself by re-organizing the product into four tabs: My Contacts, Create, Send, and Track.
Without my influence, this likely would not have happened. The original plan was to start the marketing campaign immediately, and Ryan, the CEO and Co-Founder was quite set on it. I went to both Ryan and the board of directors to convince them that without investing in UX, the marketing dollars would be less well spent. After several discussions, we came to the plan to do both. We would re-design and product and re-brand simultaneously, launching the marketing plan only after those were complete.
Rebranding Madness
I designed the logo for the iContact re-branding and was featured in The Register, a popular tongue-in-cheek tech publication.